August 1, 2017 by: VermontInn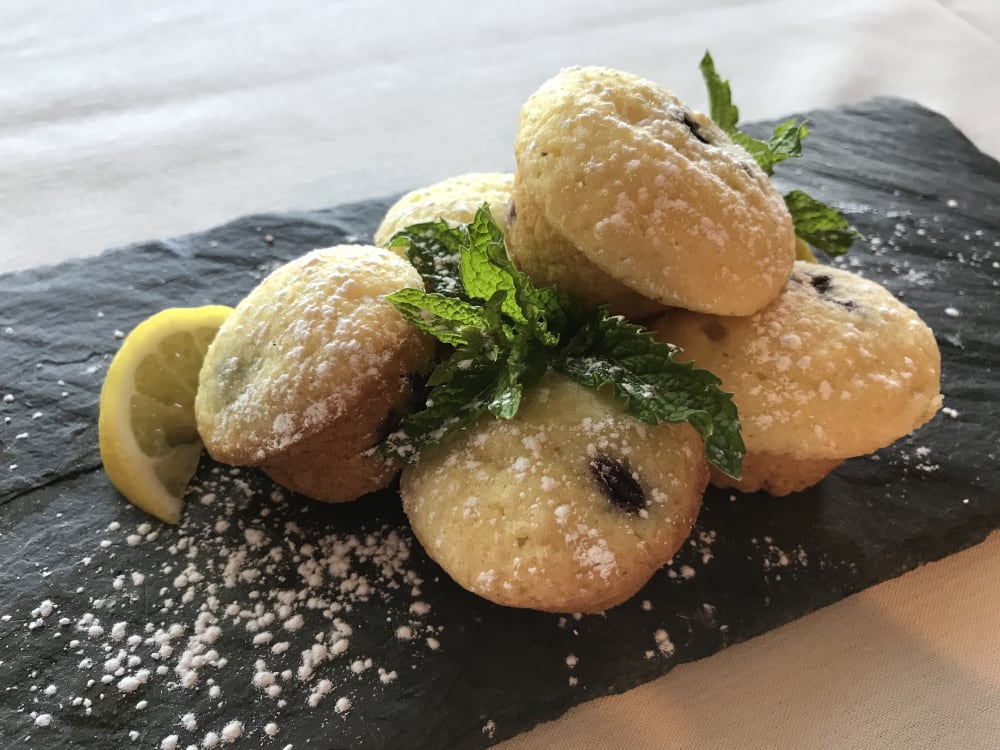 Fresh Blueberry Season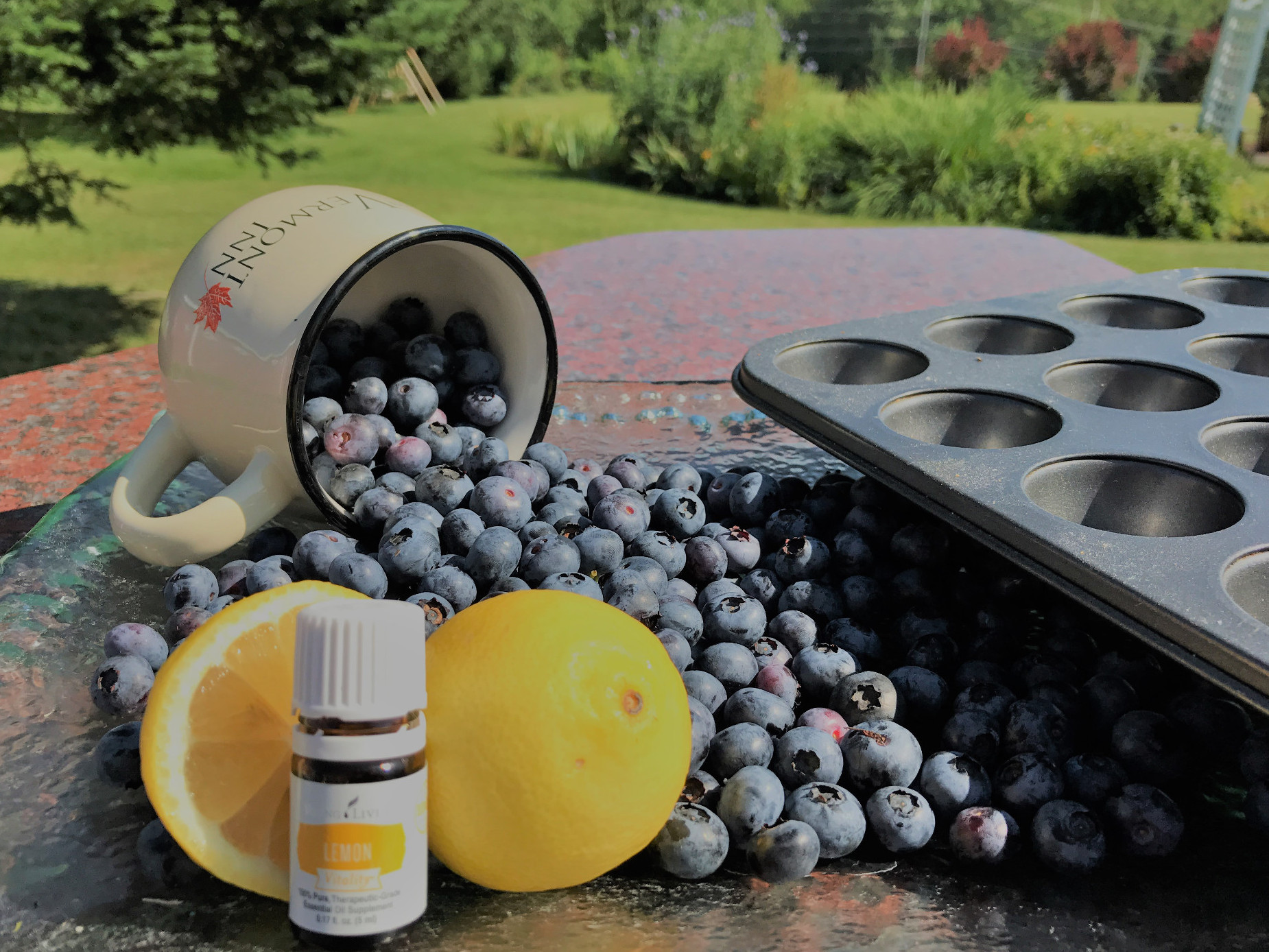 Blueberry season is one of our favorite times of years. We get a plethora of fresh blueberries from the bushes right here in our gardens and love to share them with our guests. Well this year we tried something new. Emily has now started us on a more healthy path in life introducing Essential Oils into our habits and diets. Well she found this blueberry muffin recipe with a touch of lemon essential oil, and we just had to tell you about it.
You get the familiar blueberry taste with a bit of lemon zing added to it: perfect for breakfast or as a desert for lunch
Ingredients
3/4 cup milk (add a bit more if batter is especially dry)
1/4 cup vegetable oil
1 large egg
2 cups all-purpose flour
1/2 cup sugar
2 teaspoons baking powder
1/2 teaspoons salt
5 drops of Young Living Lemon Essential Oil
1 cup fresh blueberries
What You'll Do
1. Mix flour, baking soda and salt in a large bowl.
2. Beat egg in medium bowl, add milk, butter, sugar and essential oil. Blend together.
3. Add egg mixture to dry ingredients.
4. Mix in blueberries.
5. Fill lined mini muffin tins 2/3 full. (we like the mini muffins as opposed to regular size)
6. Bake for 12-15 minutes at 375 degrees.
7. Let cool and enjoy!
If you want to find out more about our discovery of Young Living Essential Oils, check out Emily's website here. It has a great deal of useful information that really has opened our eyes.